Free Online Ordering System For Restaurants
Take unlimited orders from your website, Facebook page or mobile app and boost your profits & save on food portal commission fees today!
UNLIMITED ORDERS
Get as many orders as you can humanly handle. No limitations, no surprises.
COMMISSION FREE
We don't take a percentage cut on each of your orders. You can take as many orders as you want and keep every single penny.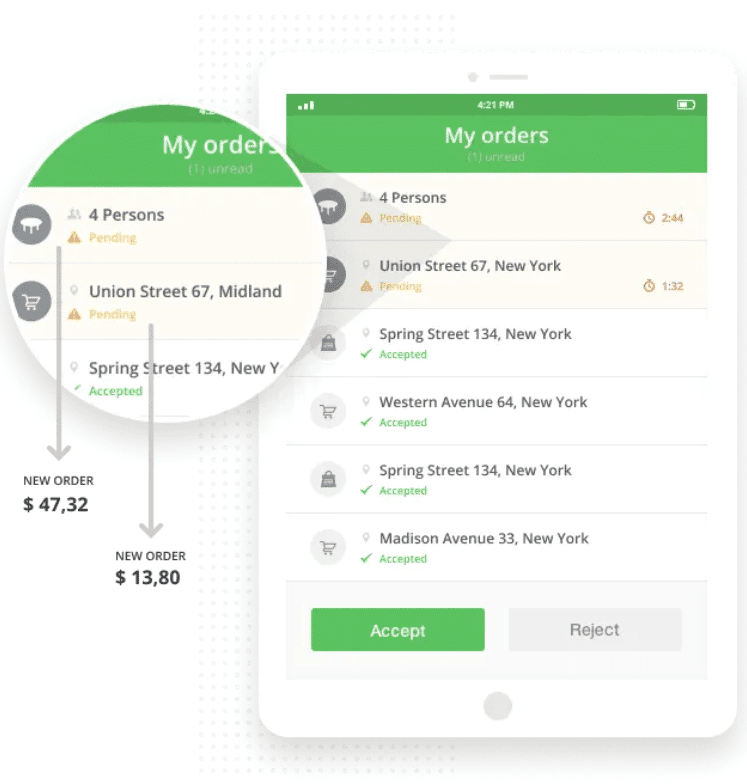 CANCEL ANYTIME
You don't like the system for some reason (we bet you will!), you can cancel at any moment. No questions asked.
WORKS EVERYWHERE
You will be able to integrate this system on your restaurant Facebook page or your existing website so you can reach your customers easily.
Take unlimited orders from your website, Facebook page or mobile app
With our food ordering system, you can set up an account & start taking online orders within minutes, straight from your:
website (don't have a website?, get one by clicking here)
Facebook page
and mobile app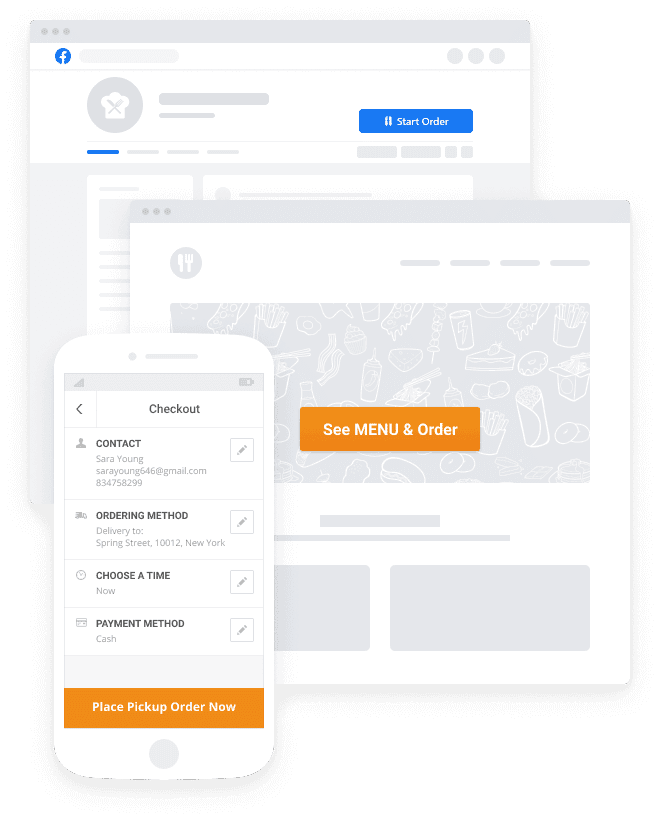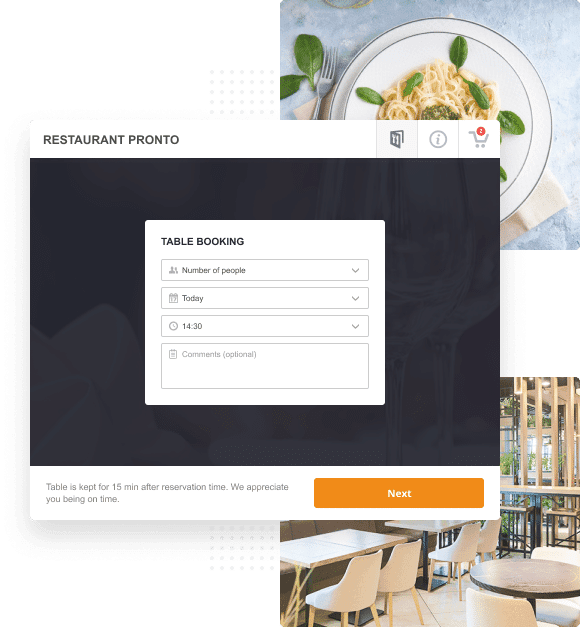 Attract more customers with Table reservations & Order Ahead
With our "Table Reservation" + "Order ahead" features, your hungry customers can easily book a table & pre-order their favorite dishes.
Fill in more empty seats with the promise of…
skipping the waiting times
& having their favorite foods being ready to be served upon their arrival
Accept incoming orders on the fly. From any smartphone.
With a free restaurant order taking app on your own smartphone & confirm orders in one tap of the screen.
Experience how great it is to have order taking at your fingertips.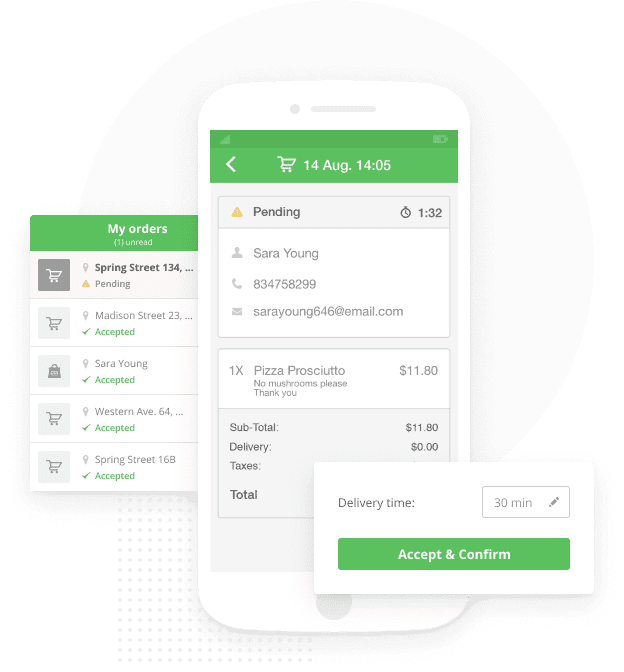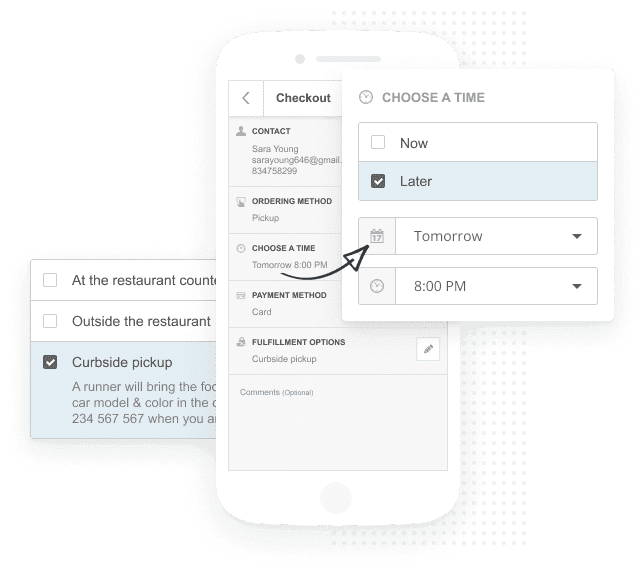 Online Takeaway Ordering System for Your Restaurant
More and more customers want to pick up their food & enjoy it in the comfort of their own home.
Our system enables you to create a great customer experience, by enabling them to choose the time when they want to pick up their ready-made food.
Expand your Online Business with a Restaurant Delivery Software
Follow these 3 simple steps:
Create an account & fill in your restaurant profile
Enable delivery & draw your own delivery zones
Go to "Other" & choose the restaurant delivery integration that best fits your needs.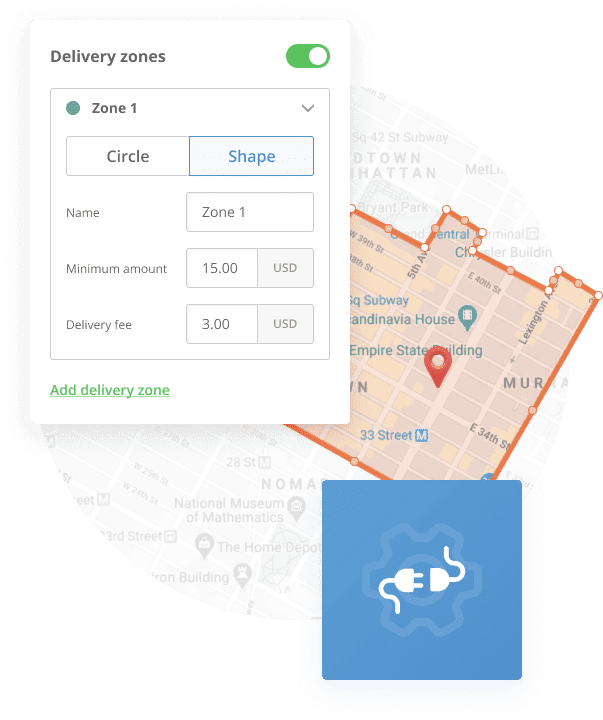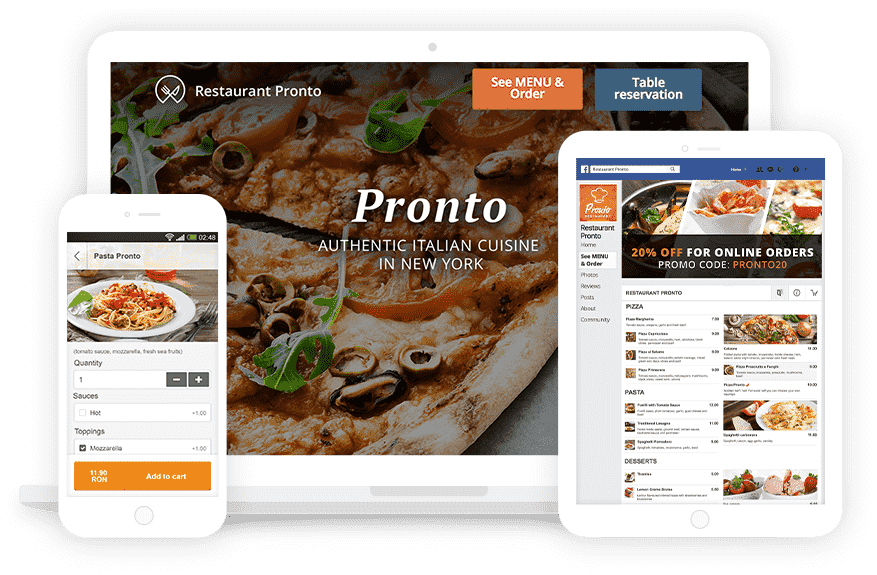 Increase Your Online Orders!
Get Your Own Online Ordering System For Your Restaurant Today!
Give It A Try!
Try our online ordering system today for your restaurant to attract new clients and increase your orders & sales with ZERO commission fees.